Hello Monday! How fast do the weeks go.
This weekend just past was one of our favourite weekends! The Camden Show weekend. We were so looking forward to it, until some one told us that the Ferris Wheel was not there this year…. I was heartbroken.
You see since 2004 I've been taking the kids to the Camden Show and every single year we go on the Ferris Wheel and take a photo of my two kids together. Its a tradition that I love and treasure. I've been promising Alex to get the album together of all the Camden show photos that I have collected. And last week I did it! there is one year missing where I can not find the photos, and another year where we went but for some reason didn't do the photo. But pretty much over 10 years worth of Camden show photos. Now you know why I was so disappointed that this year there will be no Ferris Wheel photo.
We still went to the show and took a photo of the kids in front of where the Ferris Wheel should have been. But its not the same… Below is one of my scrapbooking layouts.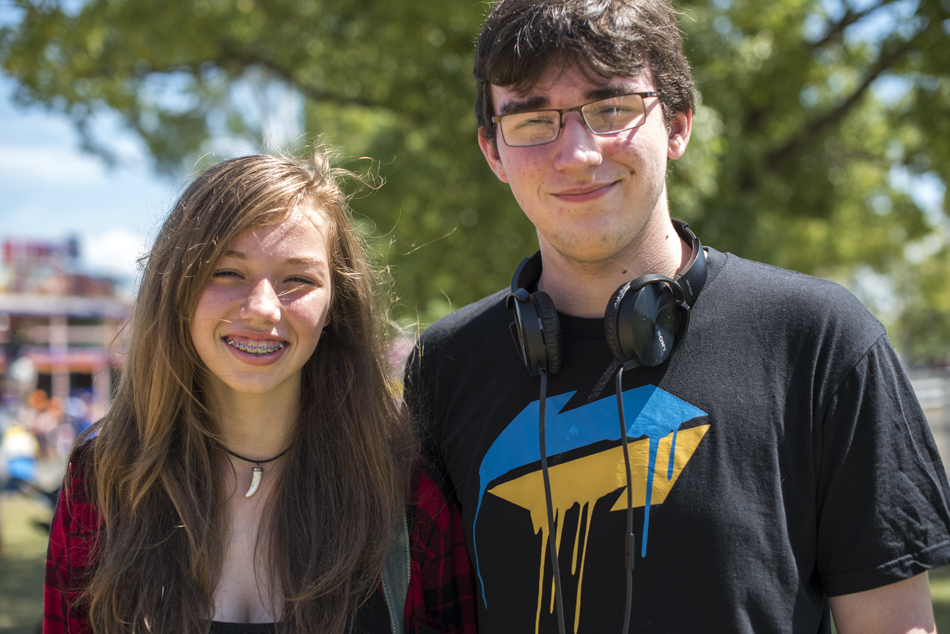 Love seeing how my kids change every year, every year the photos show exactly who they are. Alex wearing a t-shirt, one that he go himself with his own money. The headphones almost never leave his neck and he is wearing his glasses all the time now.
Lara's hair is so long now, she is wearing her favourite necklace and her favourite shirt. Her teeth are perfectly straight and later this year the braces will go!
Right now….
Time: 12:24pm
Location : at my desk
Weather: Sunny and humid. I am so ready for Autumn and cooler weather and even i'm going to say, "bring on winter already!!! "
Eating: White chocolate protein balls from Boost Juice
Drinking: Breakie on the Go with added Chocolate – Boost Juice
Listening to: the peaceful silence of the house after the weekend! Our house is very loud with 2 adults and 2 teenagers.
Reading: still on life & love. Lisa Messenger
Planning: a quick trip to Canberra for a photographers meet up and some business reviewing later in the week.
This weeks Goal: to start getting stuck into my wardrobe. SIMPLIFY ….