Hello! Happy New Year!
I hope your year has started of with a Bang! Mine has… unfortunately not the sort of BANG I was hoping for.
My parents had a major car accident on New Years Day. They are OK, a few broken bones and lots of bruises, but the most important thing is that they are still here with me! I'm grateful and everyday thankful that I still have my parents, and my children have their grandparents. The last week has been a blur, hospital visit every day, phone calls and travel there and back.
The accident happened in Wollongong and Dad is in Wollongong hospital. We live in Camden about 45 min drive each way. We are hoping that he will be transferred closer to home soon. Why am I  writing this post?  I want to thank everyone that sent their support, best wishes and prays for both my parents. It means a lot to know there are so many people wishing them quick recovery and best health.
But also to apologise to my beautiful clients. As you can imagine everything came to stop, and only now the last few days I have been able to get back to work and processing. I promise to have your precious family photographs processed and to you as soon as possible. They mean so much more to me than you can ever imagine.
Family is the most important thing in this world. Hold your children that little bit tighter when you hug them, kiss them and tell them you love them. Kiss your husband/wife more and tell your parents how much you love them. Life is short and we need to treasure each moment we have.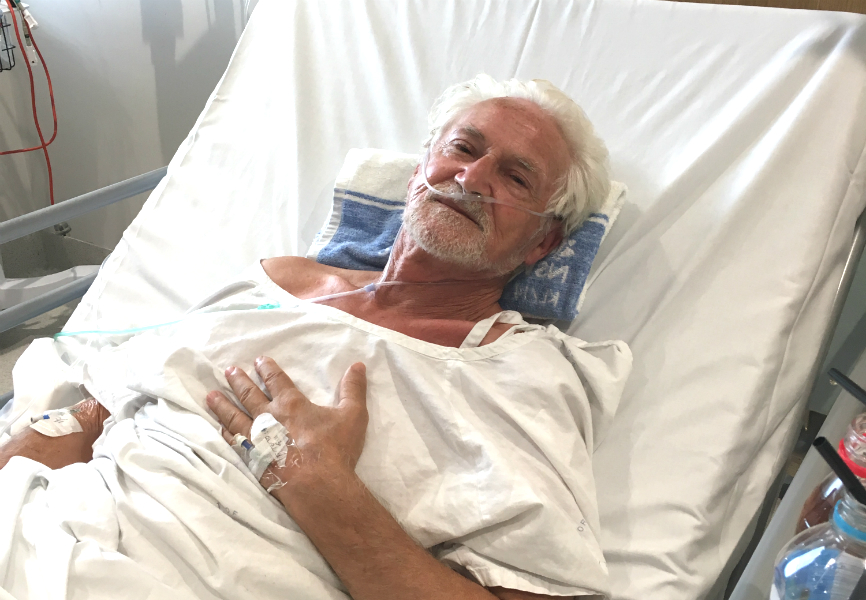 Dad is getting better everyday. Thank you angels that have been looking after him and making sure that he is still here.